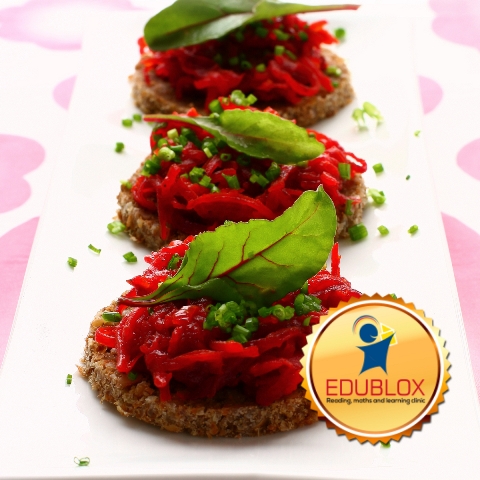 We all know that

childhood obesity

is becoming more and more of a problem. If your kids come home from school, ravenous for an after school snack, you can satisfy their hunger by giving them a variety of healthy snack options that won't pack on the pounds. Plus, these snacks taste so delicious, your kids will never know that they're actually good for them.
Here are some quick and healthy snack ideas for your hungry crew:
1. Make a healthy snack mix
Try mixing some dried fruit with several varieties of nuts to create a healthy and tasty snack mix that's perfect for the kid on the go. You can even add some low sugar cereal to the snack mix to make it more interesting. Kids love the variety of different tastes in this homemade snack mix.
2. Add a touch of peanut butter to a fresh apple
We all know kids need to eat more fruits and vegetables. To make a high protein, healthy snack, serve sliced fresh apples with a thin layer of peanut butter. This snack is filling and will earn rave reviews from your kids.
3. Kids love to dip
Make a low calorie dip using low fat cream cheese or sour cream. Add a bit of sugar free fruit jelly to make it sweet and delicious. Serve with whole grain crackers for a low calorie, heart healthy snack.
4. Another great way to turn fruit into a treat
Take fresh bananas and roll them in low fat chocolate syrup and nuts. Freeze them for several hours and you have a delicious natural popsicle that's sure to be popular among the younger set (and even the adults in your house for that matter).
5. Serve cake that's calorie friendly
Instead of serving your child high calorie, high fat cake, give them a slice of angel food cake with some chocolate sprinkles and low-fat whipped cream. Angel cake has less than half the calories and fat of most traditional cakes and tastes light and delicious.
6. Make your own popsicles
Making your own healthy popsicles at home is quick and easy. You can purchase a popsicle mold at many department stores, grocery stores, and online. Instead of filling them with unhealthy, high fat ingredients, try pureeing some fruit in your blender and freeze them in your popsicle molds. Your kids won't realize these tasty, frozen creations are actually good for them.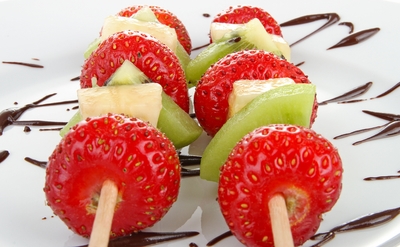 7. Put it on a stick
Get some wooden sticks at your local grocery store and use them as skewers to create fruit kebabs. You have a variety of tasty choices including fresh pineapple, chunks of banana, apple, and melons for your kebabs. You can even add a few small cubes of low fat cheese for interest. These are sure to be a hit with the hungry kids around your house.
8. The perfect snack for cooler days
As the days get cooler, serve your kids a delicious sugar free hot chocolate with a small touch of low fat whipped cream for a warm and filling treat. You can buy sugar free cocoa mix in individualised packets at your grocery store. On hot days, you can serve iced chocolate drinks. Need I remind you that kids love chocolate and its good for their hearts?
So, when it's time for an after school snack, don't settle for giving your child an unhealthy snack. They'll never miss the unwanted calories and fat in your healthy snack substitutes.
.
---
---