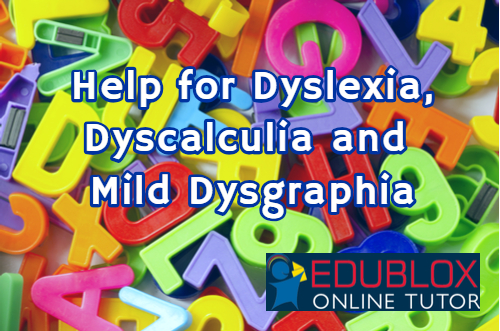 08 Jan

Ask Susan: Help for Dyslexia, Dyscalculia and Mild Dysgraphia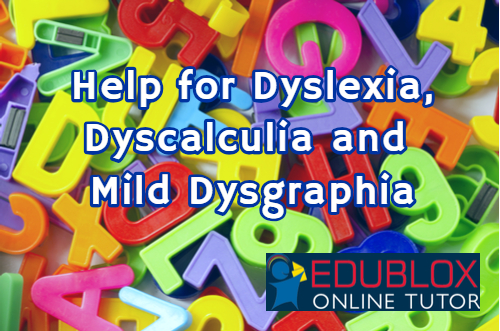 Hello Susan,
I came across Audiblox probably about 2005 as I was looking at homeschooling – it was mentioned on a homeschool blog. But I didn't need to buy it then. When my daughter was 8 (2010), she still couldn't read and the French assessor said that she did not have dyslexia. However, despite wanting to learn to read from the age of 5 she was unable to, and was very frustrated whenever we attempted lessons together (fortunately in the midst of this, she retained her love of literature). Eventually we gave up all academic work and we just did Audiblox, which I had purchased in desperation. We did it for about 3 months and my daughter spontaneously began to read in both English and French, and her first book was a chapter book. She could also read out loud to her younger sister with good intonation and understanding.
However Audibox had also created a great deal of ill-will in my girls and I had to let it go (to be honest they just found it boring and hard work…). But my eldest, 14 years old now, in particular still suffers. We had her formally assessed and the result is, she has dyslexia (poor and limited written work), dyscalculia (operating at an American grade 4/5 level) and mild dysgraphia. Her working memory and processing speed are also poor, and these are in fact the things that most concern me. There is a lot of understanding about dyslexia etc now in the UK. But with a poor working memory and processing speed, people appear unintelligent, when in fact they are. I would like to start her again on Audiblox if I can convince her to do so. I still have the old box, though I notice that there is now an online version.
Assuming I can convince my daughter to work with this, my question is simple: what is my best route forward using Audiblox since she has a number of learning difficulties?
Many thanks for your product.
Kind regards,
Wendy
---
Dear Wendy
I am pleased to hear that our program has helped your daughter to read in both English and French in such a short period of time. However, three months is not nearly enough to completely solve a learning difficulty, so more will have to be done to assist her.
The first step would be try to convince your daughter that recommencing Edublox is for her own good. She is at an age where, ultimately, she will have to make the decision, so you cannot do more than help her see the cons of living with the three Ds (dyslexia, dyscalculia and dysgraphia) for the rest of her life.
Although there is indeed a lot of understanding for dyslexia (and probably dyscalculia and dysgraphia) in the UK, a person's life is limited if he or she cannot write and do math. It can severely impact your career in terms of choices. Job developers, employers, and recruiters will tell you that literacy skills are one of the most important factors in finding, maintaining, and succeeding in your job. Should you wish to pursue your own business, you will struggle to do so without proper numeracy skills. Statistics indicate that degree-less self-made people are not the norm among business owners. According to the US Census Bureau less than 64% of business owners had at least some college when they started their business, with 23% sporting a bachelor's degree and 17% possessing a graduate degree. Less than 1 in 4 business owners from the same survey indicated they had a high school degree or less as their highest level of education. Even going to a restaurant can be daunting, as you will struggle to apply math concepts to money, including estimating the total cost, making exact change and figuring out a tip. When you have kids you will be unable to help them with schoolwork. Do some research and be ready with a list of cons if a person is unable to write and do math. Although some people will disagree with me, personally I don't see any pros.
It's also important that your daughter understands that overcoming problems like the three Ds requires work. If you want to add muscle to your body you have to eat right, sleep well and work hard in the gym. Building the right brain "muscles", which is what a person needs to overcome the three Ds, also requires hard work. While Edublox Online Tutor (EOT) is definitely more fun than the older Audiblox, you still need to do your best. Another advantage of EOT is that she will be able to do most of the online exercises on her own, so she can set her own goals.
The second step is for me to help you with a program, which will consist of EOT plus extra exercises. To do so I will need more information. Her formal assessment report will be very helpful (you are welcome to remove any personal information), as well as knowing how much time she will have on a daily basis to help herself, and also how much time you will have to assist her.
Kind regards
Susan
---
Tips for sending questions
Send your questions to [email protected]. Skype name: susanpilot.
Try to give as much detail as possible when sending your questions. Include your child's age and grade and the specific problems that you have noticed, which concern you.
Sign your letter to Susan with your first name only, or a pseudonym if you prefer. Your identity remains private and we will not publish your contact details.
More about Susan
Susan is an educational specialist in the field of learning problems and dyslexia and has a B.A. Honors in Psychology and B.D. degree from the University of Pretoria. Early in her professional career Susan was instrumental in training over 3000 teachers and tutors, providing them with the foundational and practical understanding to facilitate cognitive development amongst children who struggle to read and write. With over 25 years of research to her name Susan conceptualized the Edublox teaching and learning methods that have helped thousands of children who were struggling academically to read, learn and achieve. In 2007, Susan opened the first Edublox reading and learning clinic and now there are 30 Edublox clinics internationally. Her proudest moments are when she sees a child who had severe learning difficulties come top of their class after one or two years at Edublox. Susan always takes time to collect the 'hero' stories of learners whose self-esteem is lifted as their marks improve.