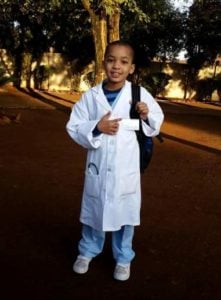 Tyriq's mother and his school principal reviewed his progress:

---

We enrolled Tyriq at Edublox as he had a difficult year in Grade 1 and when we changed schools for Grade 2, he struggled even more. We tried natural remedies to help him concentrate and had him at the occupational therapist but nothing was helping.
We eventually took him to an education psychologist as he became unhappy and very reserved at school; he no longer wanted to attend school, so she also referred us to Edublox. His memory was not very good either, as he'd learn new words and forget how to spell them later. He was afraid to read or write as the had lost his confidence. He was failing maths and English due to the fact that he was struggling to read. We decided to try Edublox as a last sort before going the medical route. Tyriq's struggles were a battle we were not sure we could win.
Improvement
Tyriq is a lot more confident in his reading and writing. He reads words on TV, spells freely and is generally a much happier child. His marks have also improved substancially. He is now proud to show us his school work and homework. He now reads every evening and spells words a lot easier than before. Edublox has helped him build and rebuild his educational foundation. His memory has improved immensely and learning has become a lot easier as Edublox has equipped him with the right tools. Without the Edublox team's support and knowledge we would not have been able to achieve the successes we are currently achieving!
In closing
He still has some difficulty with spelling and memory when he's tired, but we are achieving our goals and most importantly, he is achieving all the milestones that a Grade 2 pupil should be achieving. He is keeping up in class and excelling in some classes. He has grown in leaps and bounds and I can't praise Edublox enough for all the support and love that they've shown Tyriq so far!
Chanaaz Blauw
.
---
Tyriq's school principal reported: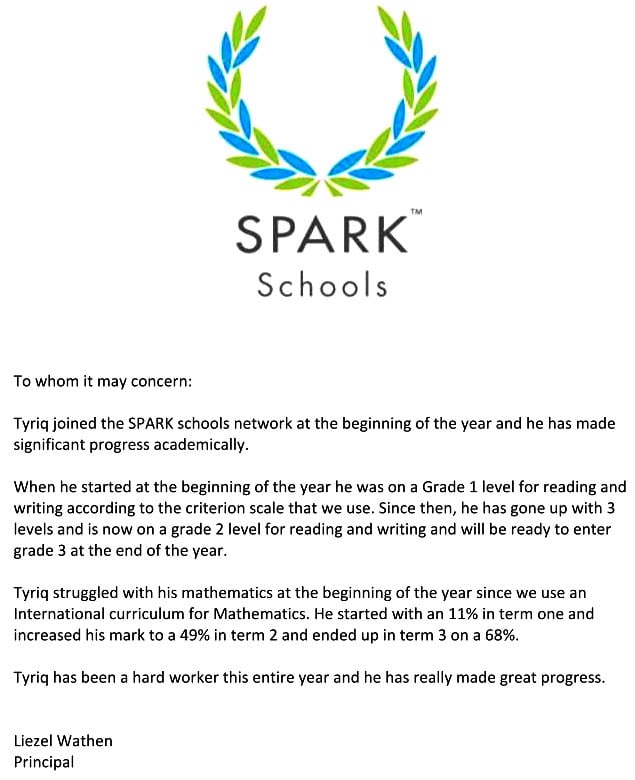 Tyriq's report card: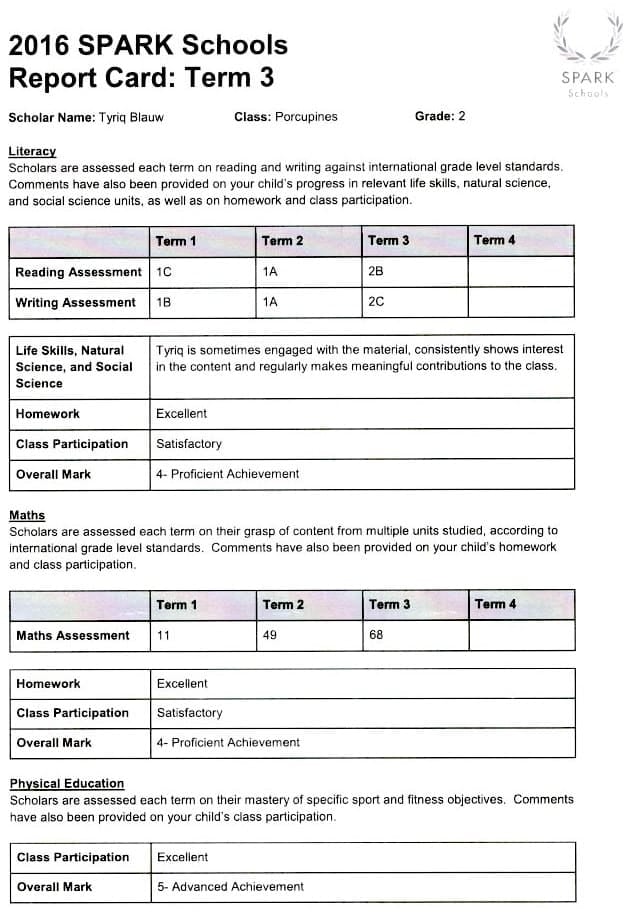 .
---

---