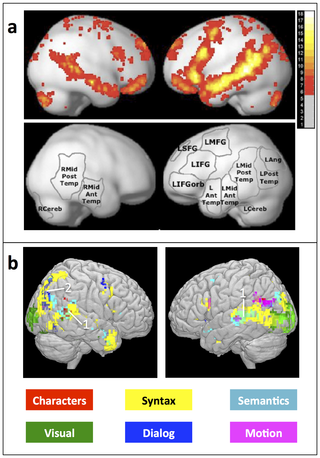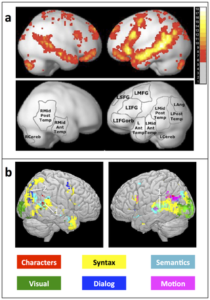 Some people describe reading as being similar to watching a movie in their head. Scientists long have wondered how the brain creates such vivid experiences out of simply viewing strings of letters. Typically, studies have focused on one small aspect of language. Word length, perhaps, or how complex a sentence is.
A study has now evaluated all levels of reading, from word length and order, to plot, character and emotion. And it did so all at once. Its new results reveal some of the ways that our brains turn words into vivid stories.
Carnegie Mellon University scientists used a chapter of the book Harry Potter and the Sorcerer's Stone to identify what different regions of the brain are doing when people read. Researchers performed functional magnetic resonance imaging (fMRI) scans of participants as they read the chapter.
It turned out that movement of the characters ― such as when they are flying their brooms ― is associated with activation in the same brain region that we use to perceive other people's motion. Similarly, the characters in the story are associated with activation in the same brain region we use to process other people's intentions.
Exactly how the brain creates these neural encodings is still a mystery, but it is the beginning of understanding what the brain is doing when a person reads or writes.
.
---
---