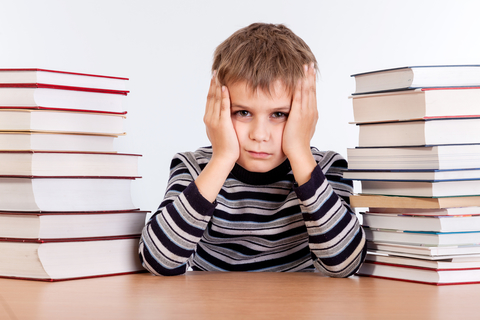 Dear Susan
I am not sure what product would be best for my son. He is eleven and going into 6th grade. He is homeschooled and I have struggled to teach him to read for years and have tried many reading and phonics programs. I began to see that he is specifically struggling to blend the letter sounds. I had him tested recently and he was diagnosed as dyslexic. On the Goldman-Fristoe-Woodcock Test of Auditory Discrimination he scored in the 7th percentile on the noise test. From my research I believe him to have dysphonetic dyslexia.
I of course desire for my son to be able to read and write as well as his peers. I have looked into private tutors which are very costly. I am interested in learning if your online program would be helpful for him in learning to overcome these challenges.
Claire
.
---
.
Dear Claire
There are few things that create so much tension within a parent as a child who struggles with reading, spelling and writing. Whereas most children find it easy, or relatively easy, for one out of five children this experience is very different. For them learning to read is so difficult that the word "dyslexia" is often used to refer to this severe struggle. Fortunately, Edublox offers a solution — feel free to visit our website and learn more about our viewpoint on dyslexia. 
I advise that your son use the Edublox Reading Tutor program to overcome his reading difficulties. The reading and phonics programs you have tried in the past most likely did not work for your son because they failed to address the foundational skills of reading. Edublox Reading Tutor, on the other hand, aims at improving the cognitive skills that are foundational to reading and spelling, including concentration, auditory and visual processing, memory and reasoning ability. The program also comprises a comprehensive exercise aimed at teaching reading and spelling, and at expanding vocabulary.
The following is a list of some of the most important foundational skills addressed by Reading Tutor:
Attention and concentration
Accurate perception
Visual discrimination of color, foreground-background, form, size, and position in space
Visual analysis and synthesis of position in space
Auditory discrimination of foreground-background, and position in time and space
Auditory analysis and synthesis of position in time and space
Decoding and integration of information
Visual closure
Imagination
Visual, auditory, sequential, short-term and working memory
Reasoning and logical thinking


.
Before starting Reading Tutor the parent or guardian needs to select the introductory level best suited for the learner. By default it is set to Basic but you can choose between one of these three: Basic, Intermediate or Advanced.
Basic: 2-4 letter words, starting with at and hop, and ending with twig and hope.
Intermediate: 4-9 letter words, starting with kite and straight, and ending with continue and encourage.
Advanced: 6-15 letter words, starting with thwart and rhythm, and ending with ophthalmologist and extraordinaire.


.
To purchase the Reading Tutor program, please open the Products and Pricing page, and then click on the "Subscribe" button at the bottom of the table. If you require assistance with the program or have more questions to ask, please don't hesitate to contact our team.
I provide personalized help in the form of programs and additional exercises to Edublox users, but prefer to do so only after the learner has used Edublox Online Tutor for at least one month. I will naturally also need more information about the learner. A comprehensive psychological report is always very helpful.
Best wishes,
Susan
.
---
Tips for sending questions
Send your questions to [email protected]. Skype name: susanpilot.
Try to give as much detail as possible when sending your questions. Include your child's age and grade and the specific problems that you have noticed, which concern you.
Sign your letter to Susan with your first name only, or a pseudonym if you prefer. Your identity remains private and we will not publish your contact details.
More about Susan
Susan is an educational specialist the field of learning problems and dyslexia and has a B.A. Honors in Psychology and B.D. degree from the University of Pretoria. Early in her professional career Susan was instrumental in training over 3000 teachers and tutors, providing them with the foundational and practical understanding to facilitate cognitive development amongst children who struggle to read and write. With over 25 years of research to her name Susan conceptualized the Edublox teaching and learning methods that have helped thousands of children who were struggling academically to read, learn and achieve. In 2007 Susan opened the first Edublox reading and learning clinic and now there are 25 Edublox clinics internationally. Her proudest moments are when she sees a child who had severe learning difficulties come top of their class after one or two years at Edublox. Susan always takes time to collect the 'hero' stories of learners whose self-esteem is lifted as their marks improve.