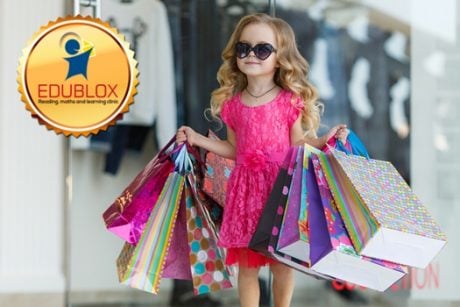 It seems that the kids of today are more overindulged than ever. But childhood overindulgence has its price.
By spoiling your kids, you give them a false sense of security. When they're older and have to provide for themselves, they may not have the skills and resources needed to rise to the challenge, if they've been overindulged throughout childhood.
Your primary job as a parent should be to make sure your children are equipped to meet the challenges of independent living when they're older. Here's how to take the steps necessary to stop spoiling your kids unnecessarily:
Teach them charitable giving
Instill in your children at an early age the importance of giving to those less fortunate. Help your children clean out their closets and toy chests and lay aside items they can give to charity. Explain to them that not everyone has what they have and charitable donating can be a chance to give back to the community. This is a great way to curb selfish impulses and establish a sense of social consciousness at an early age.
Set a good example
If you want to teach your children to be less spoiled and selfish, set a good example yourself. Do you really need to buy the latest gadgets and technology, much less the new "must have", ultra high priced car? Children notice expensive, impulse purchases on the part of their parents and will, in turn, think they need to have the latest and best.
Help your kids earn their gifts
Give your children a regular list of chores to do on a daily basis. Assign a point system for each chore. Once your children reach a certain number of points, reward them with a special gift. Your kids will learn the importance of working for what they want.
Reign in the grandparents
Grandparents are famous for overindulging children with expensive gifts and favors. Instead of giving expensive gifts, encourage your children's grandparents to spend time with their grandchildren. In the long run, this will have much more meaning to your children than another train set or remote control car.
Stop feeling guilty when you say 'no'
It's important that you not feel obligated to give in to every one of your children's requests. Your children need to understand delayed gratification and the fact that they can't always have what they want when they want it. Show them how to set a goal to work towards earning an expensive object or toy. When they finally reach their goal, the toy will have much more meaning to them.
By avoiding the overindulgence trap, you can raise your children to be the model citizens you always dreamed they would be. Your children will thank you one day.
.
---
---