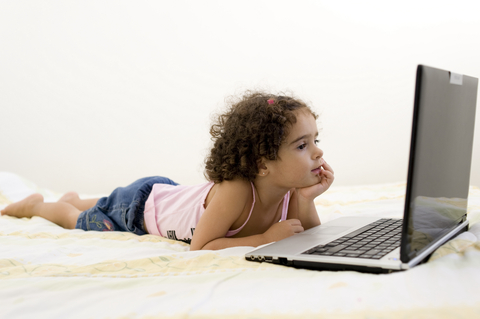 Many parents are worried about their children when they leave the house. However, what about when your child is at home and online? Unfortunately, today's technology has allowed a new kind of predator to enter the safety of our homes. Parents must now be educated in keeping their children safe while online. The following is some practical advice for parents with a computer and internet connection in their homes.
The first thing a concerned parent should do is place their computer in a main area of the house. This will allow the parent to be more aware of when their child is online and what they are viewing. Children and teens are more apt to be less careful if they are in a private area. Supervision is key in online safety.
Parents should also set rules for their children when it comes to the amount of time they are allowed to spend online. Generally, if your child is doing research for school, the time can be extended. However, when it comes to surfing the net for entertainment, a child's and teen's time should be limited. If the parent is concerned about the child sneaking online when they are home alone, the parent should make sure the password is not given to the child and sign on for them.
Children should also be educated regarding the dangers of the Internet. Children will get a much better understanding if their parents are honest with them. Let your child know that just because somebody states they are a teenager online, it doesn't mean they are. The person they talk to online could be an adult who is looking to find young children or teens home alone.
Parents should also take advantage of the technology that is available. Some companies provide free parental controls to their customer. These will allow parents to block websites and even emails. There is even software available that will filter out a lot of the harmful content available on the Internet.
Due to all of the incidents that have occurred from online use, parents should be concerned with their child's safety on the Internet. However, as long as a parent sets rules and monitors what their child is doing online, they will be able to protect their child from any dangers associated with the Internet.
.
---
© Edublox


Real help for learning barriers —
---