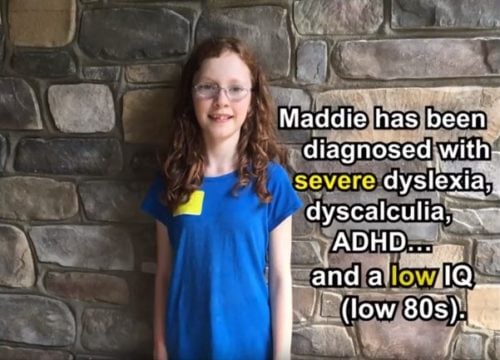 Meet Maddie, a 10-year-old diagnosed with severe dyslexia, moderate dyscalculia, ADHD, and low IQ (low 80s).
People who had evaluated her said that they had never seen dyslexia as severe as this before. Her parents had been told by more than one professional that Maddie would probably never read, and that they should try to find things that Maddie could be successful with outside of academics, because she would never be successful in academics.
Her mom, Kimberly, refused to accept this and worked tirelessly trying to help Maddie — with little success. "At this point, I have tried so many different things with little to no success that it is hard NOT to believe the professionals telling me that she is just never going to be able to read," Kimberly told Edublox before she and Maddie embarked on a nine-month journey with Edublox. Read the full story here, or watch the video summary below.