Your health entirely depends on your lifestyle. In addition, your lifestyle is influenced by what you consume in your diet. With this knowledge, making sure you receive sufficient nutrients throughout the day is important. Vegetables provide the body with much-needed carbs, fibers, and protein.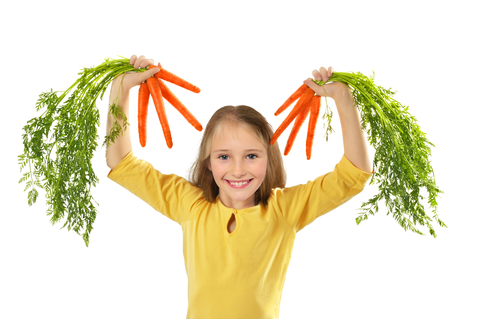 One vegetable that is particularly valuable is a carrot. Carrots are known as a super food as well as for their benefits to eye health. The best thing about carrots is that you can consume them in any form, whether it's raw or cooked. Here are several benefits corrots can provide as part of your diet.
Strengthen the gums
Carrots act as a natural cleaner. They can help clean the teeth off of any leftover particles and reduces discoloration from foods or liquids. In addition, they can help prevent plaque from forming. With all of these benefits, carrots act as a good nutrient to help strengthen your gums.
Eyesight
Carrots are a great source of providing Vitamin A. This vitamin is consumed by the body effectively and is used to improve functions such as vision. Maintaining a good habit of consuming carrots daily can help avoid any age-related eyesight issues in the future.
Improved skin
Carrots can convert dry or dull skin into glowing skin faster. The antioxidants found in them can help reduce the effects of sun damage on the skin. In addition to consuming carrots in solid form, you can easily apply carrot juice to your face as it combats dull and dry skin. The zinc contained in them can also be an important nutrient that benefits the skin as well as the body.
Helps address cancer risks
Carrots contain natural pesticides and antioxidants which have anti-cancer properties. People who consume carrots daily have a reduced chance of developing cancer since it can address the risks associated with them.
Helps remove toxins
Increasing your consumption of carrots can help flush out any harmful toxins from the body. In addition, they can help reduce fat and bile, which are harmful substances found in the liver. With these benefits, your liver can experience an improvement in its functions as a result of an increased carrot intake.
As a staple vegetable in many dishes, carrots are obviously valuable for their benefits to eye health. In addition, their benefits extend towards other areas such as addressing cancer risks, flushing out toxins, improving skin health, strengthening gums, and more. With these benefits, consider adding carrots as a larger component of your diet. Your overall health can potentially benefit for a long time with more carrots in your dishes.
.
---
---