Table of Contents
Introduction
Few things create so much tension in a parent as a child who struggles with reading, spelling, and writing. Whereas most children find it easy, or relatively easy, for one out of five children this experience is very different. For them learning to read, spell and write is so difficult that the word "dyslexia" is often used to refer to this severe struggle. 
These children, who understand the spoken word and love to listen to stories, struggle to decipher the same words when they are written on a page. They read slowly and haltingly, and words that they read correctly in one sentence may be misread in a subsequent sentence. Reading aloud may be particularly painful. Eventually, they grow frustrated and disappointed.
In the classroom, reading is king; it is essential for academic success. Teachers, witnessing the gap between good and poor readers widening, may wonder what they are doing wrong. Parents, knowing that reading problems have consequences all across development including into adult life, question themselves, feeling alternately guilty and angry.
.
---
What is dyslexia and what are the signs?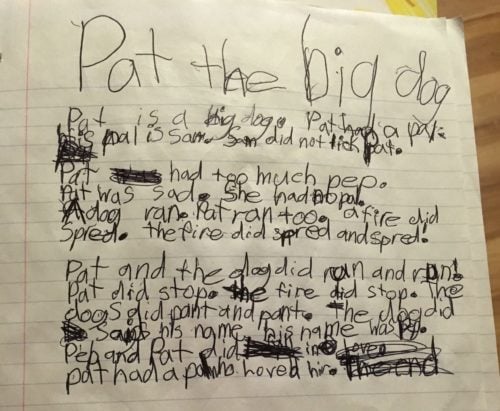 The term dyslexia was coined from the Greek words dys meaning ill or difficult, and lexis meaning word. Traditionally, dyslexia has been defined in terms of a discrepancy between actual reading performance and what would be expected based on the child's intelligence. The 'true dyslexic' was typically a person who, despite struggling with reading, is above average in intelligence. When children are less intelligent, their reading troubles have been ascribed to their general intellectual limitations. 
Research, however, has shown that the distinction between the intellectually able dyslexic poor reader and the 'garden-variety' poor reader with an equally depressed cognitive profile, is no longer tenable. Using brain imaging scans, Tanaka et al. (2011) found that there was no difference between the way poor readers with or without dyslexia think while reading. Research results show that poor readers of all IQ levels showed significantly less brain activity in the six observed areas than typical readers. But there was no difference in the brains of the poor readers, regardless of their IQs. These findings were largely replicated by Simos et al. (2014). 
Currently, dyslexia is characterized primarily by reading difficulty in the absence of any profound sensory, neurological and intellectual disorders or socio-cultural factors. As with most disorders, dyslexia occurs on a continuum, varying from mild to severe. The most common subtypes of dyslexia include dysphonetic (also called phonological or auditory), dyseidetic (also named surface and visual), and deep. Developmental dyslexia may be used to distinguish the problem in children and youth from similar problems experienced by persons after severe head injuries.
.
.
Common signs of dyslexia:
Reverses letters like b and d, or p and q, or reads words like no for on, rat for tar, won for now, saw for was.
Puts letters in the wrong order, reading felt as left, act as cat, reserve as reverse, expect as except.
Misreads little words, such as a for and, the for a, from for for, then for there, were for with.
Loses orientation on a line or page while reading, missing lines or reading previously-read lines again.
Reads aloud hesitantly, word by word, monotonously.
Tries to sound the letters of the word, but then cannot say the correct word. For example, sounds the letters 'c-a-t' but then says cold.
Cannot match the letter when given the sound.
Mispronounces words, or puts stress on the wrong syllables.
Foreshortens words, for example, 'portion' for proportion.
Omits prefixes, omits suffixes, or adds suffixes.
Reads with poor comprehension.
Often ignores punctuation, omitting full stops or commas.


.
.
---
How common is dyslexia?
Depending on the definition and diagnostic criteria employed, dyslexia affects from 3% to 20% of the population (Elliott & Grigorenko, 2014; Lallier et al., 2018; Shaywitz, 2005). According to the International Dyslexia Association, at least one in every ten otherwise able people has serious dyslexia problems. The Foundation of Children with Learning Disabilities reports that learning-disabled children represent more than ten million of the total population of the US. Estimates of learning-disabled students who are dyslexic vary between 70 and 80 percent.
Dyslexia aside, reading failure is a global problem. Dr. Reid Lyon states that approximately 20 to 30 percent of American children have difficulties learning to read. The Institute for Global Education and Service Learning asserts that the figure is even higher, that 40 percent of American children have difficulty reading or learning to read, and as many as three-quarters of students who are poor readers in third grade will remain poor readers in high school.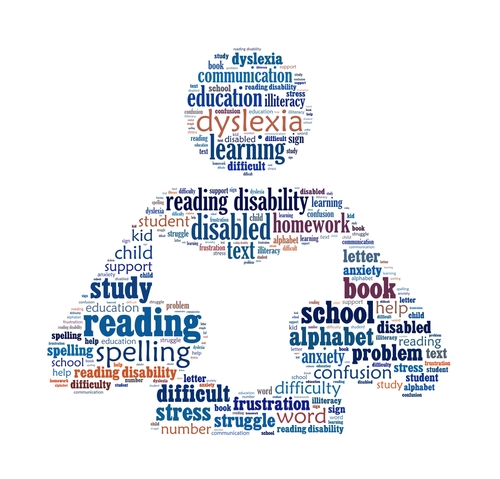 The National Assessment of Educational Progress (NAEP), also known as The Nation's Report Card, is a continuing, representative assessment of what American students know and can do in various subjects. In November 2011, the NAEP released the 2011 reading scores for fourth- and eighth-graders. The results: roughly two-thirds of these students were not reading at grade level. Scoring at the basic and below basic levels, these students couldn't interpret the meaning of a word as it is used in context, locate relevant information, make simple inferences, or use their understanding of the text to identify details that support a particular interpretation or conclusion.
The World Literacy Foundation reported that one in five members of the UK population are so poor at reading and writing that they struggle to read a medicine label or use a checkbook. According to research, this rate of illiteracy is costing the UK economy £81 billion a year in lost earnings and increased welfare spending.
The 2006 international Adult Literacy and Life Skills Survey found that approximately 40 percent of employed and 60 percent of unemployed Australians have poor or very poor literacy and numeracy skills.

The PIRLS 2006 study compared the reading abilities of children in 40 countries. South Africa came last, after Morocco. On a scale of 0 to 1000, approximately 80 percent of students in Grade 4 and 5 failed to reach the Low International Benchmark of 400, meaning that they had not mastered basic reading skills. This was in contrast to only 6 percent of children internationally who did not reach the Low International Benchmark. Only 2 percent of South African Grade 5-students reached the Advanced International Benchmark of 625, compared to 7 percent internationally.
.
---
What is the impact of dyslexia?
School failure has devastating consequences regarding self-esteem, social development, and opportunities for advanced education and meaningful employment. Nowhere are these consequences more apparent than when children fail to learn to read. Why? Simply stated, the development of reading skills serves as THE major foundational academic ability for all school-based learning (Lyon, 2001).
Persistent reading failure leads to anguish, embarrassment, and frustration. "By the end of first grade, children having difficulty learning to read felt less positive about themselves than when they started school," says Lyon, former researcher of the National Institute of Health (NIH) in the US. "As we follow children through elementary and middle school years, self-esteem and the motivation to learn to read decline even further."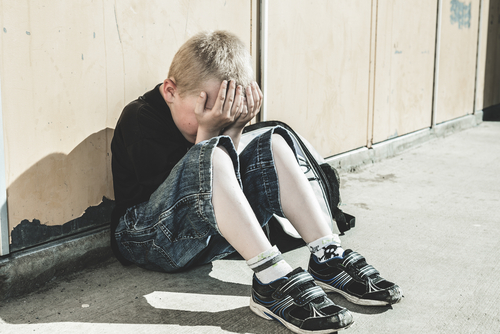 School dropouts, teenage pregnancy, poor academic achievement, crime — all these are downstream consequences of not learning to read. More than three decades of study by the NIH found that of the 10 to 15 percent of children who will eventually drop out of school, more than 75 percent will report reading difficulties.
Research has proven that there is a close relationship between illiteracy and crime. According to the US Department of Education, 85 percent of all juvenile offenders have reading problems. In the adult population, 60 percent of prison inmates are functionally illiterate, meaning that they are unable to read or write well enough to deal with the everyday requirements of life.
Strong reading skills, on the other hand, have been linked to many personal, social, and economic benefits. According to Ritchie and Bates (2013), reading ability at the early age of seven may be linked to socio-economic status several decades later.
Following more than 17,000 people in England, Scotland, and Wales over a span of about 50 years (from birth in 1958 to the present day), Ritchie and Bates found that participants' reading and math ability at age seven were linked to their social class a full 35 years later. Participants who had higher reading and math skills as children later had higher incomes, better housing, and better jobs in adulthood. The data suggest, for example, that achieving one reading level higher at age seven was associated with a £5,000 (roughly $7,750) increase in income at age 42.

"These findings imply that basic childhood skills, independent of how smart you are, how long you stay in school, or the social class you started off in, will be important throughout your life," Ritchie and Bates conclude.
.

---
What causes dyslexia?
Most problems can only be solved if one knows what causes the problem. A disease such as scurvy claimed the lives of thousands of seamen during long sea voyages. The disease was cured fairly quickly once the cause was discovered, viz. a vitamin C deficiency. A viable point of departure would therefore be to ask the question, What is the cause of dyslexia?
There is a labyrinth of differing, opposing, and often contradictory theories about dyslexia; what it is, its causes, and its possible correction.
Some believe that dyslexia is genetically determined and inherited from generation to generation. Clinicians have known for a long time that dyslexia runs in families. Soon after developmental dyslexia was first described by Pringle-Morgan (1896) and 

Kerr (1897), 

several reports of familial aggregation appeared (Hinshelwood, 1907, 1917; 

Stephenson, 1907; Thomas, 1905). Hornsby (1984) states that 88 percent of dyslexics had a near relative who had similar problems with reading and spelling.

A large-scale study of twins with dyslexia yielded a concordance rate of 68% in identical twins, as compared with 38% in non-identical twins, indicating a substantial genetic component (DeFries & Alarcón, 1996).


.

The cerebellum, a brain structure traditionally considered to be involved in motor function, has been implicated in developmental dyslexia. New research, however, shows that the cerebellum is not engaged during reading in typical readers and does not differ in children who have dyslexia (Ashburn et al., 2019).


.

The visual magnocellular deficit theory suggests that the difficulties in the visual processing of dyslexia are caused by the dysfunction of the magnocellular system (Stein, 2001).


.

Miller (2015) states the biggest cause of reading difficulty is unsystematic and unscientific teaching of reading. As a result, children are let down twice by the educational system: firstly, by not being properly taught and then pathologized with the "diagnosis" of dyslexia when they fail.


.

According to popular belief dyslexia is a neurological disorder in the brain that causes information to be processed and interpreted differently, resulting in reading, spelling and writing difficulties. 


.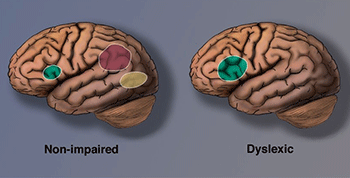 In a meta-analysis of functional neuroimaging studies of dyslexia, Martin et al. (2016) list studies in which differences between groups with and without dyslexia were found in specific brain regions. The most consistent findings concerned the left occipitotemporal cortex, which includes the so-called visual word form area (VWFA), though to be critical for reading (shown in yellow). The left inferior parietal lobule came in a close second in the meta-analysis study by Martin and colleagues (shown in red). This part of the brain is said to be involved in word analysis, grapheme-to-phoneme conversion, and general phonological and semantic processing. Imaging also reveals compensatory overactivation in other parts of the reading system (shown in green). The compensatory neural systems allow a dyslexic person to read more accurately. However, the critical visual word-form area remains disrupted and difficulties with rapid, fluent, automatic reading persist. The dyslexic continues to read slowly (Shaywitz, 2005).
It should be noted that brain differences do not equal brain disorders. After reviewing the scientific evidence of the last few decades, Protopapas and Parrila (2018) conclude:
Differences in brains are certain to exist whenever differences in behavior exist, including differences in ability and performance. Therefore, findings of brain differences do not constitute evidence for abnormality; rather, they simply document the neural substrate of the behavioral differences. We suggest that dyslexia is best viewed as one of many expressions of ordinary ubiquitous individual differences in normal developmental outcomes. Thus, terms such as "dysfunctional" or "abnormal" are not justified when referring to the brains of persons with dyslexia.
Some studies suggest that the cause-effect relationship is reversed, in other words, that these brain differences are not the cause of reading difficulties, but the result. In one study, published online in the Journal of Neuroscience, researchers analyzed the brains of children with dyslexia and compared them with two other groups of children: an age-matched group without dyslexia and a group of younger children who had the same reading level as the children with dyslexia. Although the children with dyslexia had less gray matter than age-matched children without dyslexia, they had the same amount of gray matter as the younger children at the same reading level. Krafnick et al. (2014) say this suggests that the anatomical differences reported in left-hemisphere language-processing regions of the brain appear to be a consequence of reading experience as opposed to a cause of dyslexia.
It should also be noted that the brain is plastic, which means that it is constantly changing as a result of learning, experience, and memory formation. Historically, it was believed that the brain cannot change, let alone improve. People were told that when there was something wrong with a person's brain, it could not be fixed. Scientists firmly believed that each person was born with a certain number of brain cells and if any of them were injured, there was no way to reverse the damage. Problems like dyslexia, which are linked to the brain, were therefore regarded as beyond cure. "Dyslexia is like alcoholism … it can never be cured" stated Clark and Gosnell (1982).
New technology sheds new light
Named neuroplasticity, this new science has found that the brain can change, new brain cells are constantly being born and die, new connections can form, and the internal structure of the existing synapses can change. In 90 percent of people, the left hemisphere controls the capacity to understand and generate language. Even if the left hemisphere of a person's brain is severely injured, the right side of the brain can take over some language functions. When a person becomes an expert in a specific domain, he will have growth in the areas of the brain that are involved in that particular skill.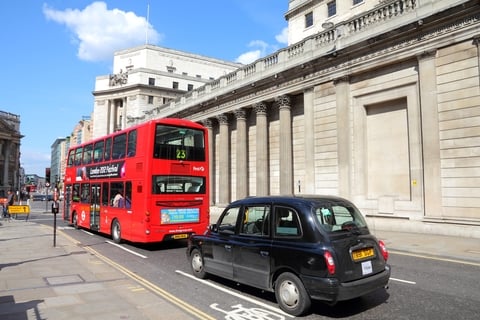 An interesting study concluded that London taxi drivers have larger hippocampi than London bus drivers. The hippocampus is a brain structure that is involved in learning routes and spatial representations. The development in the size of the hippocampus correlated positively with the length of time being a taxi driver, suggesting that driving taxis in London develop the hippocampus.
In another study, 12 people in their early twenties were required to learn a classic three-ball juggling trick over a period of three months, until they could sustain a performance for at least one minute. Another 12, the control group, did not juggle. The jugglers showed a significant increase in gray matter in brain area V5, which is an area implicated in the processing of visual movement.
But what happens when a newly acquired skill like juggling is allowed to stagnate? The participants were asked to stop practicing their juggling skills for three months and were then scanned again. The results? The gray matter in their V5 areas had reduced. This finding supports the idea that the brain needs to be exercised or stimulated, otherwise one will lose skills.
Another interesting finding is that plasticity can be observed in the brains of bilinguals. It seems that learning a second language is possible through functional changes in the brain. Those who learned a second language at a younger age were also more likely to have more advanced gray matter than those who learned their second language later.
Dyslexia ultimately an educational matter
Although some causes of dyslexia have a genetic origin, and environmental factors play an important role, cognition mediates brain-behavior relationships and therefore offers a sufficient level of explanation for the development of principled interventions. We thus need to understand the cognitive difficulties that underpin reading failure, regardless of whether their origin is constitutional or environmental (Elliott & Grigorenko, 2014).
One should consider that reading is ultimately an educational matter. In teaching, whether on the sports field or in the classroom, we need to adhere to certain learning principles to produce successful outcomes. Yet, when it comes to dyslexia, there seems to be a complete lack of knowledge and application of educational learning principles to guide and govern dyslexia interventions. A search on Google Scholar, for example, delivered few results when keywords such as "principles of learning," "learning principles," "teaching principles" and "principles of teaching" were added to "dyslexia intervention." Lopes (2012) has criticized the imbalance between biological and educational perspectives in published research: "Overall, the educational perspective is underrepresented in published research about dyslexia, while the biological perspective is overrepresented. This is puzzling since to date biological perspectives have not produced any effective interventions for dyslexia, and almost all major claims for the biological view remain unproven" (p. 215).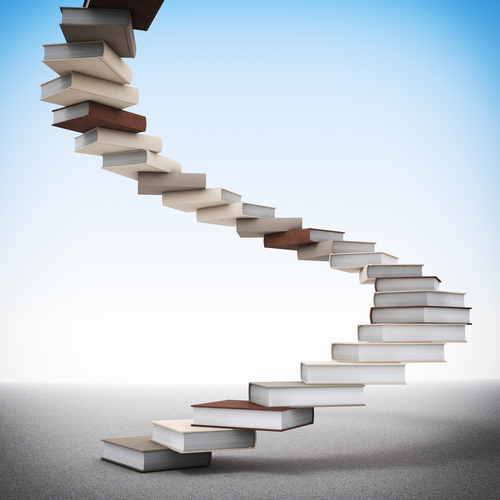 One learning principle that should not be overlooked is the age-old — but ageless — principle that learning is a stratified process. This is a self-evident fact, yet its significance in teaching reading has never been fully comprehended. Throughout the world, in all educational systems, it is commonly accepted that a child must start at the lower levels of education and then gradually progress to the higher levels. If human learning had not been a stratified process, if it had taken place on a single level, this would have been unnecessary. It would then not have been important to start a child in first grade. It would have been possible for the child to enter school at any level and to complete the school years in any order.
Another simple and practical example is the fact that one has to learn to count before it becomes possible to learn to add and subtract. Suppose one tried to teach a child, who had not yet learned to count, to add and subtract. This would be quite impossible, and no amount of effort would ever succeed in teaching the child to add and subtract. This shows that counting is a skill that must be mastered before it becomes possible to learn to do calculations.

This principle is also of great importance on the sports field. If we go to a soccer field to watch the coach at work, we shall soon find that he spends a lot of time drilling his players in basic skills, like heading, passing, dribbling, kicking, etc. The players who are most proficient at these basic skills usually turn out to be the best in the actual game situation.
In the same way, there are also certain cognitive or brain-based skills and knowledge that children must acquire first, before they will become good readers. These brain-based skills matter because weak cognitive skills prevent a process called orthographic mapping. Every word has three forms: its sounds, spelling, and meaning. The process of orthographic mapping involves the brain linking the three forms of the word and storing them together in long-term memory. Orthographic mapping allows for instant word recognition, fluent reading, and accurate spelling.
.
---
What brain-based skills are involved in learning to read?
Di dunia kini kita, tiap orang harus dapat membaca….
Unless one has first learned to speak Bahasa Indonesia, there is no way that one would be able to read the above Indonesian sentence.
This shows that language is at the very bottom of the reading ladder. Its role in reading can be compared to the role of running in the game of soccer or ice-skating in the game of ice hockey. One cannot play soccer if one cannot run, and one cannot play ice hockey if one cannot skate. One cannot read a book in a language – and least of all write – unless one knows the particular language.
While language skills comprise the first rung of the reading ladder, cognitive skills comprise the second. They involved multiple cognitive skills in learning to read, spell and write. Below are examples: 
Phonological awareness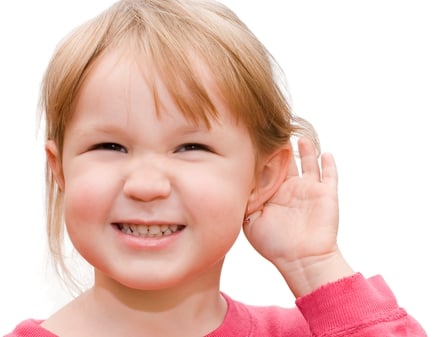 Phonological awareness (PA) is commonly defined as the ability to identify and consciously manipulate the sound units of language. It is a listening skill that includes the ability to distinguish units of speech, such as rhymes, syllables in words, and individual phonemes in syllables. Phonological awareness is often confused with phonics, but it is different. Phonics requires students to know and match letters or letter patterns with sounds, learn the rules of spelling, and use this information to decode (read) and encode (write) words. Phonological awareness relates only to speech sounds, not to alphabet letters or sound-spellings, so students don't need to have alphabet knowledge to develop a basic phonological awareness of language.
The PA-reading relationship has been extensively studied. For years, research has promoted the idea that explicit awareness of the phonemes is crucial for reading development. 
Rapid automatized naming
Research on rapid automatized naming (RAN) began with the work of Denckla and Rudel, and refers to the speed with which the names of symbols (letters, numbers, colors, or pictured objects) can be retrieved from long-term memory. People with dyslexia typically score poorer on RAN assessments than normal readers. 
A meta-analysis of 137 studies of 28,826 participants indicated a moderate-to-strong relationship between RAN and reading performance. Further analyses revealed that RAN contributes to the four measures of reading (word reading, text reading, non-word reading, and reading comprehension), but higher coefficients emerged in favor of real-word reading and text reading. The authors conclude that there is "still no consensus regarding the mechanisms responsible for this relationship" (Araújo et al., 2015, p. 869).
Processing speed
Processing speed can be defined as how long it takes to get stuff done.
Dyslexia is linked to slow processing speed. Sigmundsson and his colleagues at the Norwegian University of Science and Technology in Trondheim gave two simulated driving tests to six dyslexic volunteers and 11 other people. They were shown road signs as they drove on simulated country and city roads at different speeds.
The researchers found that dyslexics were 20 percent slower to react to traffic signs during the rural drive and 30 percent slower to react in the city than the non-dyslexic controls.
Auditory working memory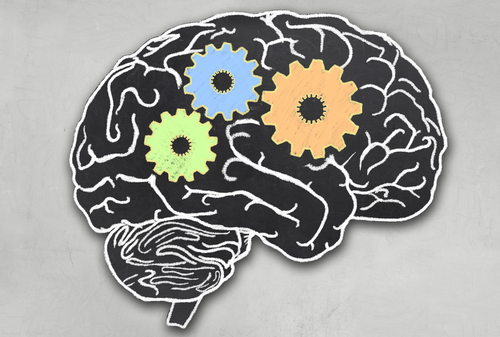 The term working memory was coined in the 1970s by two researchers named Baddeley and Hitch, referring to the ability to temporarily hold several facts or thoughts in memory while solving a problem or performing a task. You use this workspace in your brain when mentally adding or subtracting two or more numbers.
Weiss and colleagues (2014) tested 52 musicians, of which 24 are dyslexic and 28 who are not dyslexic, and compared the performance of the two groups in a variety of auditory tests. On most tests of auditory processing, the dyslexic musicians scored as well as their nondyslexic counterparts, and better than the general population. Where they performed much worse was on tests of auditory working memory, including memory for rhythm, melody, and speech sounds. Moreover, these abilities were intercorrelated, and highly correlated with their reading accuracy, which means that the dyslexic musicians with the poorest working memory tended to have the lowest reading accuracy. Those with better working memory tended to be more accurate.
An important and consistent finding is that working memory problems interfere with reading comprehension. Reading is a complex skill that requires the simultaneous activation of many different brain processes.
Visual memory
Visual memory involves the ability to store and retrieve previously experienced visual sensations and perceptions when the stimuli that originally evoked them are no longer present. That is, the person must be capable of making a vivid visual image in his mind of the stimulus, such as a word, and once that stimulus is removed, to be able to visualize or recall this image without help.
Strong visual memory is a critical skill for word recognition. Skilled readers can recognize words at a lightning-fast speed when they read because the word has been placed in a sort of "visual dictionary". The visual dictionary idea rebuts the theory that our brain "sounds out" words each time we see them.
Glezer and her coauthors (2016) tested word recognition in 27 volunteers in two different experiments using fMRI. They were able to see that words that are different but sound the same (like "hare" and "hair"), activate different neurons, akin to accessing different entries in a dictionary's catalog. If the sounds of the word influenced this part of the brain we would expect to see that they activate the same or similar neurons, but this was not the case; 'hair' and 'hare' looked just as different as 'hair' and 'soup'. This suggests that, once we know a word, we use the visual information of a word and not the sounds. Also, the researchers found a different distinct region that was sensitive to the sounds, where 'hair' and 'hare' did look the same.
Sequential memory
Sequential memory requires items to be recalled in a specific order. In saying the days of the week, months of the year, a telephone number, the alphabet, and in counting, the order of the elements is of paramount importance. Visual sequential memory is the ability to remember things seen in sequence, while auditory sequential memory is the ability to remember things heard in sequence.
Since every word consists of letters in a specific sequence, sequential memory is of great importance in the reading process. To read one has to perceive the letters in sequence, and also remember what word is represented by that sequence of letters. By simply changing the sequence of the letters in name, it can become mean or amen.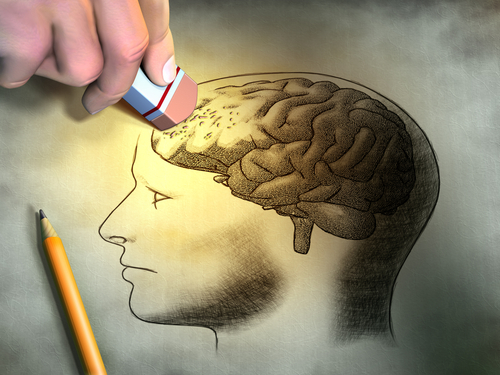 Guthrie and Goldberg investigated relationships between visual sequential memory and reading in 81 normal and 43 disabled readers. The children had normal intelligence and a mean reading grade of 2.5. The mean chronological age of the normal readers was 8.5 years, and the mean of the reading disabled 10.3. Partial correlations between three tests of visual sequential memory and three tests of reading were computed. Significant, positive associations were identified between visual sequential memory and paragraph comprehension, oral reading, and word recognition.
A study by Stanley et al. compared 33 dyslexic and 33 control eight- to 12-year-old children and found the dyslexic children to be inferior to controls on tasks involving visual sequential memory and auditory sequential memory.
Logical thinking
Logical thinking is the process in which one uses reasoning consistently to come to a conclusion. Problems or situations that involve logical thinking call for structure, for relationships between facts, and for chains of reasoning that "make sense."
The relationship between logical thinking and reading comprehension is well established in the literature. It has been said that "there is no reading without reasoning," and even that reading is reasoning.
To summarize
The brain is plastic, meaning it can change. Dyslexia might not be caused by a permanent disorder in the brain, but by the building blocks that precede reading and spelling, that have not been developed and mastered. These building blocks include language, phonological awareness, rapid recall, processing speed, auditory working memory, visual memory, sequential memory, logical thinking, and more.
Without application, the acquisition of these building blocks will of course mean nothing. Therefore, a child still needs to be taught to read and spell, while mastering these cognitive constructs.
.
---
What can parents do to help their children?
If your child is having trouble learning to read, the best approach is to take immediate action. Ninety-five percent of poor readers can be brought up to grade-level if they receive effective help early. The longer you wait to get help for a child with reading difficulties, the harder it will be for that child to catch up.

Reading consultant Susan Hall urges parents to trust their intuition. "I have listened to parent after parent tell me about feeling there was a problem earlier on, yet being persuaded to discount their intuition and wait to seek help for their child," she says. "Later, when they learned time is of the essence in developing reading skills, the parents regretted the lost months or years."
.
---
How can Edublox help?
Edublox Online Tutor is an online platform that houses a range of products and services to improve various aspects of learning. Our programs include Development Tutor, Reading Tutor, and Live Tutor. Live Tutor combined with Development Tutor is recommended for students with mild to severe dyslexia, and targets:
strengthening cognitive skills;
teaching decoding, a key skill for learning to read that involves taking apart the sounds in words (segmenting) and blending sounds together; and
developing orthographic mapping.


.
---
Authored by Susan du Plessis (B.A. Hons Psychology; B.D.) who has 30+ years' experience in the LD field.
Page last reviewed: May 21, 2021.
Next review due: May 21, 2023.
---
.


References and sources:
American Psychiatric Association (2013). Diagnostic and statistical manual of mental disorders (5th ed.). Washington, DC, American Psychiatric Publishing.
Araújo, S., Reis, A., Petersson, K. M., & Faísca, L. (2015). Rapid automatized naming and reading performance: A meta-analysis. Journal of Educational Psychology, 107(3), 868–883. 
Ashburn, S. M., Ashburn, S. M., Flowers, D. L., Napoliello, E. M., & Eden, G. F. (2019). Cerebellar function in children with and without dyslexia during single word processing. Human Brain Mapping. doi.org/10.1002/hbm.24792
Clark, M., & Gosnell, M. (1982, March 22). "Dealing with dyslexia," Newsweek, 55-56.
DeFries, J. C., & Alarcón, M. (1996). Genetics of specific reading disability. Mental Retardation and Developmental Disabilities Research Reviews, 2, 39–47.
Draganski, B., Gaser, C., Busch, V., Schuierer, G., Bogdahn, U., & May, A. (2004). Neuroplasticity: Changes in grey matter induced by training. Nature, 427, 311-312.
Elliott, J. G. (2015). The dyslexia debate: Actions, reactions, and over-reactions. Psychology of Education Review, 39(1), 6-16.
Elliott, J. G., & Grigorenko, E. L. (2014). The dyslexia debate. Cambridge: Cambridge University Press.
Glezer, L. S., Eden, G., Jiang, X., Luetje, M., Napoliello, E., Kim, J., & Riesenhuber, M. (2016). Uncovering phonological and orthographic selectivity across the reading network using fMRI-RA. Neuroimage, 138, 248-256.
Guthrie, J. T., & Goldberg, H. K. (1972). Visual sequential memory in reading disability. Journal of Learning Disabilities.
Hinshelwood, J. (1907). Four cases of congenital word-blindness occurring in the same family. The British Medical Journal, 2(2444): 1229-1232.
Hinshelwood, J. (1917). Congenital word-blindness. London: Lewis.
Hornsby, B. (1984). Overcoming dyslexia. Johannesburg: Juta and Company Ltd.
Kerr, J. (1897). School hygiene, in its mental, moral, and physical aspects. Howard Medical Prize Essay: June 1896. Journal of the Royal Statistical Society, 60, 613-680.
Krafnick, A. J., Flowers, D. L., Luetje, M. M., Napoliello, E. M., & Eden, G. F. (2014). An investigation into the origin of anatomical differences in dyslexia. Journal of Neuroscience, 34(3), 901-908. https://doi.org/10.1523/JNEUROSCI.2092-13.2013
Lallier, M., Lizarazu, M., Molinaro, N., Bourguignon, M., Ríos-López, P., & Carreiras, M. (2018). From auditory rhythm processing to grapheme-to-phoneme conversion: How neural oscillations can shed light on developmental dyslexia. In T. Lachmann, & T. Weis (Eds.). Reading and dyslexia (pp. 141-157). Cham, Switzerland: Springer.
Lopes, J. (2012). Biologising reading problems: The specific case of dyslexia. Contemporary Social Science, 7(2), 215-229.
Lyon, R. (2001). Measuring success: Using assessments and accountability to raise student achievement. Retrieved April 22, 2021 from http://projectpro.com/ICR/Research/Releases/NICHD_Testimony1.htm
Maguire, E. A., Gadian, D. G., Johnsrude, I. S., Good, C. D., Ashburner, J., Frackowiak, R. S. J., & Frith, C. D. (2000). Navigation-related structural change in the hippocampi of taxi drivers. Proceedings of the National Academy of Sciences of the United States of America, 97(8), 4398-4403. https://doi.org/10.1073/pnas.070039597
Maguire, E. A., Woollett, K., & Spiers, H. J. (2006). London taxi drivers and bus drivers: A structural MRI and neuropsychological analysis London taxi drivers and bus drivers. Hippocampus, 16(12), 1091-1101.
Martin A., Kronbichler M., & Richlan F. (2016). Dyslexic brain activation abnormalities in deep and shallow orthographies: A meta-analysis of 28 functional neuroimaging studies. Human Brain Mapping, 37, 2676–2699. 
Mather, N., & Wendling, B. J. (2012). Essentials of dyslexia assessment and intervention. Hoboken, NJ: Wiley.
Mechelli, A., Crinion, J. T., Noppeney, U., O'Doherty, J., Asburner, J., Frackowiak, R. S., & Price, C. J. (2004). Structural plasticity in the bilingual brain. Nature, 431, 757.
Miller, J. F. (2015). Do you read me? Learning difficulties, dyslexia, and the denial of meaning. London: Karnac Books.
Morgan, W. P. (1896). A case of congenital word blindness. The Lancet, 2(1871), 1378.
Protopapas, A., & Parrila, R. (2018). Is Dyslexia a Brain Disorder? Brain sciences, 8(4). https://doi.org/10.3390/brainsci8040061
Ritchie, S. J., & Bates, T. C. (2013). Enduring links from childhood mathematics and reading achievement to adult socioeconomic status. Psychological Science, 24(7),1301-1308.
Shaywitz, S. (2005). Overcoming dyslexia: A new and complete science-based program for reading problems at any level. New York: Vintage Books.
Sigmundsson, H. (2005). Do visual processing deficits cause problem on response time task for dyslexics? Brain and Cognition, 58(2), 213–216. 
Spalding K. L., Bergmann O., Alkass K., Bernard S., Salehpour M., Huttner H.B., … Frisén J. (2013). Dynamics of hippocampal neurogenesis in adult humans. Cell, 153(6), 1219-1227.
Stanley G., Kaplan I., & Poole C. (1975). Cognitive and nonverbal perceptual processing in dyslexics. Journal of General Psychology, 93(1), 67-72.
Stein, J. (2001). The magnocellular theory of developmental dyslexia. Dyslexia, 7, 12–36.
Stephenson, S. (1907). Six cases of congenital word-blindness affecting three generations of one family. Ophthalmoscope, 5, 482–484.
Tanaka, H., Black, J. M., Hulme, C., Stanley, L. M., Kesler, S. R., Whitfield-Gabrieli, S., … Hoeft, F. (2011). The brain basis of the phonological deficit in dyslexia is independent of IQ. Psychological Science, 22(11), 1442-1451.
Thomas, C. J. (1905). Congenital 'word-blindness' and its treatment. Ophthalmoscope, 3, 380–385.
Weiss, A. H, Granot, R. Y., & Ahissar, M. (2014). The enigma of dyslexic musicians. Neuropsychologia, 54, 28-40. https://doi.org/10.1016/j.neuropsychologia.2013.12.009
Wydell, T. N., & Fern-Pollak, L. (2012). Preface. In T. N. Wydell, & L. Fern-Pollak (Eds.) Dyslexia – A comprehensive and international approach (pp. IX-XI). Rijeka, Croatia: InTech.