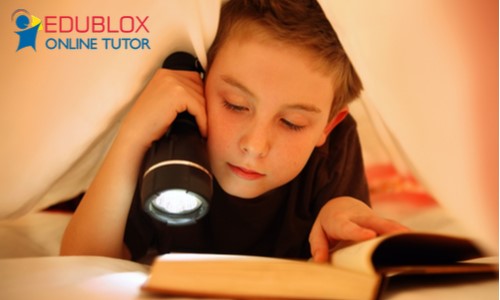 Are you at a loss for ideas during those dull, rainy days? Let's be honest: being stuck inside can often be a chore for youngsters and adults alike, but it doesn't mean you can't enjoy yourself. In fact, it can be an excellent opportunity to unleash your creative side and bond with the family. Whether it's building dens or putting together fun-packed science experiments, these top five suggestions are sure to keep the family.
1. Make your own science experiments
Who says that science can't be fun? There's no shortage of family-friendly experiments to keep everyone entertained, and who knows, you might learn a thing or two yourself. Some popular ideas include lava lamps, baking soda volcanoes, and snow globes, but there's no shortage of ideas. You could even give the family a pop quiz at the end of each experiment to test what they've learned.
2. Indoor camping
Ever wanted to experience the thrill of camping without having to step outdoors? Begin by investing in a few pop-up tents and enjoy a holiday from the comfort of your own living room. Alternatively, you could even make a fort using furniture or blankets (grab plenty of snacks and board games beforehand.) You can even dress the part and top the night off by telling scary stories or singing your favorite campfire songs.
3. Put on a talent show
Let your creativity go wild by hosting a talent show from your very own home. Whether karaoke, dancing or even stand-up comedy, it can be a great confidence booster for younger ones. Not only is it great fun, but it's also an excellent chance to get the adults involved. If you want to make things even more interesting, you can put together a panel of judges and set aside prizes for each winner.
4. Stage your very own play
You don't have to be the next William Shakespeare, but writing a play as a family can be a great way to encourage your children's creativity. Write down a few prompts to get everyone started, then put on your own performance. If you want to get everyone involved, you can make your own props and costumes from unused items around the house.
5. Host your own bake-off
Provided your youngsters are old enough to help around the kitchen, cooking can be a great way to involve the whole family. Start with simple recipes such as cookies or cupcakes and let their creativity run wild. If you're looking for more excitement, you could host a baking contest and judge each other's creations.
Whether camping indoors or putting together your own science experiments, there's sure to be something on this list for everyone. After all, being cooped up doesn't mean you can't have fun, and there's no shortage of ways to keep everyone busy. Use this list as a guide or add your own ideas, but most importantly, remember to enjoy yourself.
.
---
Edublox offers cognitive training and live online tutoring to students with dyslexia, dysgraphia, dyscalculia, and other learning disabilities. Our students are in the United States, Canada, Australia, and elsewhere. Book a free consultation to discuss your child's learning needs.
---

---