The long e is spelled either with ee, like in see, meet, and seed, or ea, like in seam, team, and bead.
In the case of ee / ea there is no rule that dictates which may be used where. In fact, we often have homophones differentiated by two different spellings of the same sound, such as peek and peak, meet and meat, or see and sea.

.
.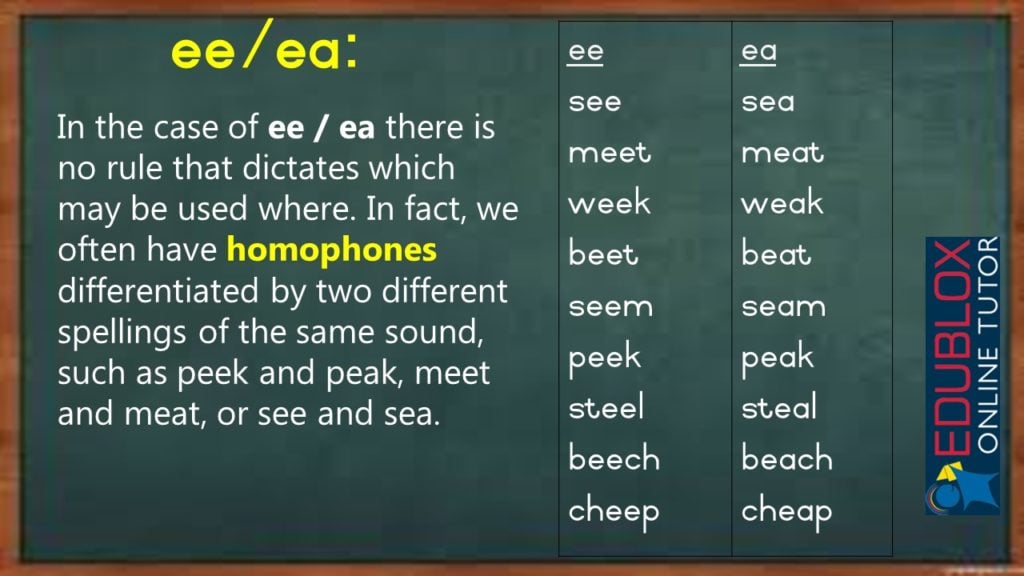 ---
Edublox offers cognitive training and live online tutoring to students with dyslexia, dysgraphia, dyscalculia, and other learning disabilities. Our students are in the United States, Canada, Australia, and elsewhere. Book a free consultation to discuss your child's learning needs.
---

---