Children have long recited the spelling rule, "When two vowels go walking, the first one does the talking," — meaning it says its name. For example, in brain you hear the A, but not the I. In soap you hear the O, but not the A.
Contrary to the rule's claim, however, only about half of words follow the rule, and the other half does not. For example, the words monkey and donk

ey

do follow this rule, but the words th

ey

and ob

ey

don't.
Although there are many exceptions, it is still useful to know this 'rule'.

.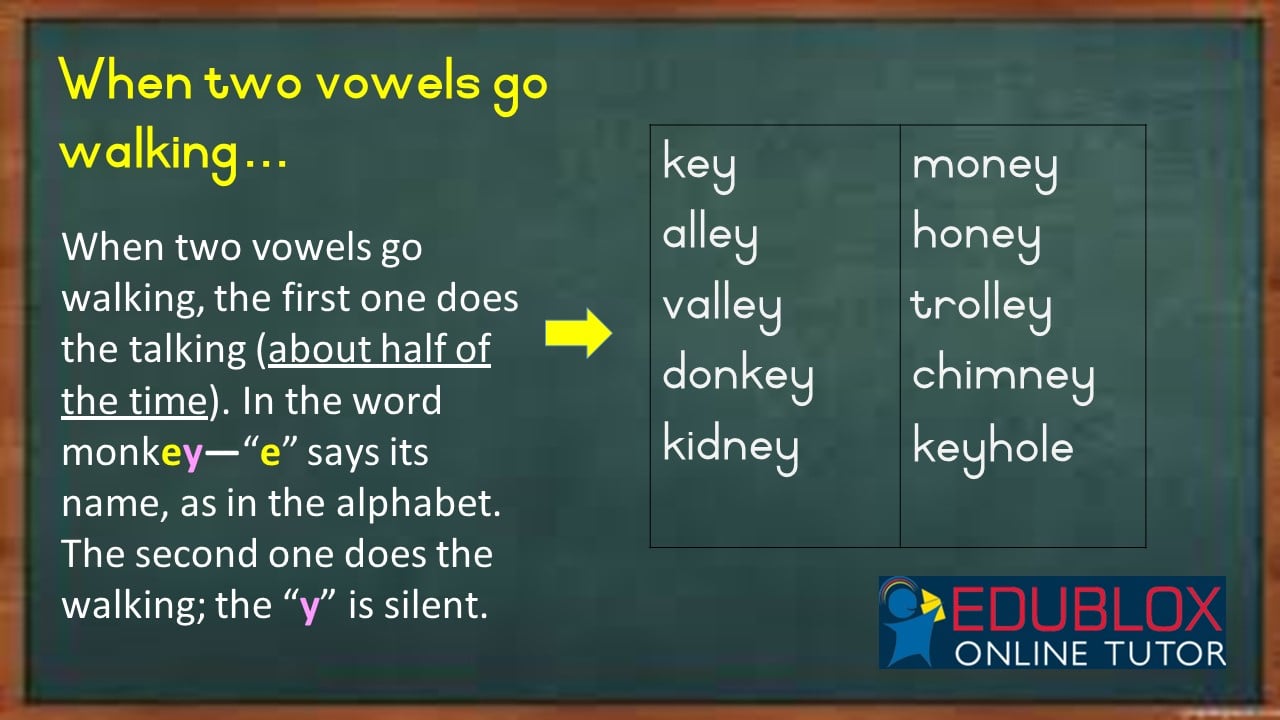 ---
---