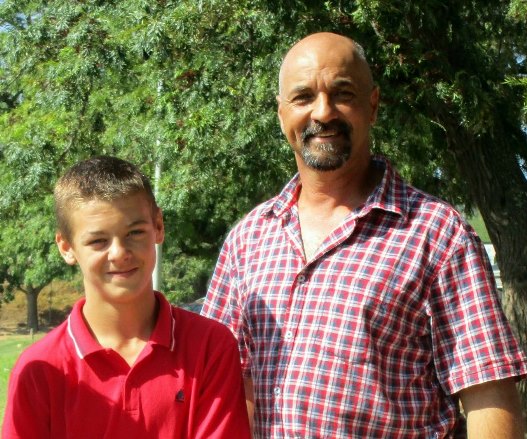 "I used to hate going to school, but now I can't wait for the classes to start and I am really excited about high school next year." These are the words of 13-year-old Wiehan Lombard, a Grade 7 learner who struggled with reading and comprehension to such an extent that he only managed a 35% average for his Grade 5 subjects.
Now imagine the future, a world where all children share Wiehan's hunger and capability to learn because they have access to tried and tested programs that improve their learning skills.
Edublox plans to turn this future vision into a reality with Edublox Online Tutor. "We want to help many, many more children to succeed academically and on a personal level, just like Wiehan," says Susan du Plessis, director of educational programs at Edublox. Wiehan's academic performance took a 180-degree turn after joining Edublox. In 2016, he received an Edublox Top Learner Award with tremendous improvements in all his subjects and an average mark of 65%. Wiehan's success also extended beyond the classroom and into all aspects of his life as he grew in self-confidence, excelled at sport, made new friends and to his surprise, was elected to his school's student council.
The ability to read, learn and comprehend should not be underestimated as it sets the foundation for children to grow and develop successfully. Unfortunately, many youngsters today lack the necessary cognitive skills enabling them to read and learn. According to the Nation's Report Card, an ongoing assessment of what American students know and can do in different subjects, only one third of all the fourth- and eighth grade students tested in 2015 performed at or above the proficient level in reading — the level that demonstrates solid academic performance.* A more troubling cause for concern is the fact that one third of the fourth- and eighth-graders scored below the basic level of reading.** "These statistics are incredibly worrisome considering that today's children are the doctors, engineers, teachers, business owners and even presidents of tomorrow. It is expected that they should become fully functioning, employable members of society contributing toward economic growth and prosperity for all. There's a ripple effect on a child's development and growth when they don't receive the basic foundation in reading," says Du Plessis.
"The inability to read or learn effectively is a root cause of problems that these children experience in other aspects of their lives. Learners with reading and learning problems are often perceived as less intelligent for receiving below average academic results," says Du Plessis. These learners often have poor self-confidence and low self-esteem, that can affect their performance on the sport field, cultural activities and in social circles.
Globally, government leaders, business and civil societies acknowledge the importance of education, and the necessity to provide children with the opportunity to become literate.  Despite many well-intended efforts to address this, many children do not have access to the right material and guidance on how to improve their reading and learning ability.
Edublox has become a household name amongst specialized learning providers, as they have shared their educational expertise with great success over the last 35 years. With their tailored product offerings, starting with Audiblox educational games, cassettes, videos and DVDs, and Compublox brain games, the foundational concepts contained in the Edublox programs have remained the same while the format has been updated and adapted to stay current with fast changing technological advancements.
More than 150,000 people in approximately 40 countries have benefited from Edublox's reading, math and learning clinics and their educational programs, with the most recent Edublox clinic having opened in Dubai. Edublox offers children a variety of products and services from cognitive development, reading and spelling improvement to math enhancement. With a current franchise model of 26 offices across Southern Africa and the Middle East, Edublox is a trusted brand specializing in educational interventions, and assists children with learning difficulties on a broad spectrum across the globe.
Sally Hoover, a concerned mother from Wyoming, USA, ordered an Edublox home program as a last resort in order to help her boy improve his reading skills. As her son was diagnosed with a reading disability, they were desperate for signs of improvement when he started with the Edublox program. Much to her delight, her son's reading improved dramatically.  "Three months ago he only managed to read on a first-grade level, however, currently his reading capability and comprehension is now on a third-grade level," says Hoover. "He still has a long way to go, but considering how much his reading performance improved over a period of three months, it reassures us as parents that Edublox is an educational investment for our son's future."
Mr. Legodi, principal of Hlabje Primary School in rural Limpopo, South Africa, calls Edublox "the learning medicine". Thirty children at his school who showed lack of concentration and had problems learning, improved drastically in all their subjects thanks to Edublox's program. "We are very happy with the results. The children have a new hunger for learning and can't wait for class to start," said Mr. Legodi. "We are impressed with the children's improved performance across the board."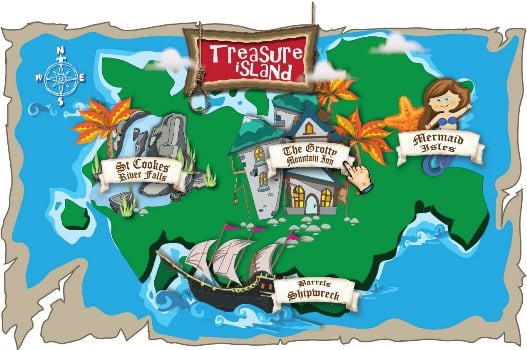 The next step for Edublox was taking their tried and tested program online. The online version gives all children access to exceptional educational intervention resources on an easy to navigate, user-friendly online platform. Children all over the world now have access to this educational program to help develop their cognitive and reading skills.
Edublox Online Tutor offers learners cognitive and reading sessions in the form of credits. Learners can complete the online lessons from anywhere in the world at any time of day, whether they live in the Australian outback, or the global metropolitan city of Zurich, Switzerland. These credits will need to be completed within a prescribed length of time in order to ensure that learning takes place effectively.
Edublox Online Tutor helps learners improve their concentration, processing, memory and reasoning skills. These cognitive skills are developed through a variety of exercises. Reading and spelling ability are also tested. "Younger children's reading sessions require adult supervision to ensure that they are focused and pronounce every word correctly," says Du Plessis.
Edublox Online Tutor assesses and tracks learners' development, progressing them to the next level once a set standard has been reached. Learners receive constructive and encouraging feedback as they progress to keep them motivated. "It is important that children receive acknowledgement for the hard work they put in. By celebrating their academic growth and achievements, Edublox instills a positive attitude toward learning and makes it more fun for them," adds Du Plessis.
"This not only ensures the educational well-being of your own child, but also contributes toward building a successful worldwide classroom. A child's ability to read, write and learn opens the door to future success. There's no doubt that society's responsibility to cherish children and equip them with the skills to learn and ambition to develop can be achieved with Edublox Online Tutor," concludes Du Plessis.
.
---
.
References:
* The Nation's Report Card, 2015. Percentage of fourth-grade students at or above Proficient not significantly different compared to 2013. [Online] Available from: http://www.nationsreportcard.gov/reading_math_2015/#reading/acl?grade=4 [Accessed: 2016-06-13].
** The Nation's Report Card, 2015. Lower percentage of eighth-grade students at or above Proficient level in comparison to 2013. [Online] Available from: http://www.nationsreportcard.gov/reading_math_2015/#reading/acl?grade=8 [Accessed: 2016-06-13].
.
---