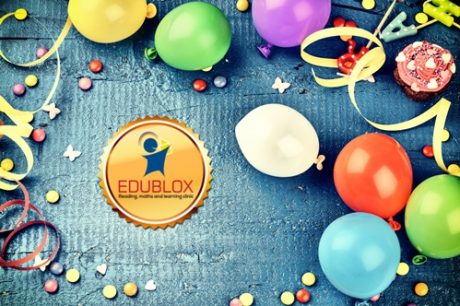 Is it time to celebrate an important event in your child's life? Why not give your child an unforgettable theme party?
There are so many creative ideas for children's parties that you'll have a hard time choosing just one. Creative theme parties can be a welcome change from the conventional birthday party. Here are some party ideas the child in your life might enjoy:
A bead theme party
Why not give your child and her guests a big bowl of brightly colored beads and some elastic cord and let them create their own one-of-a-kind stretch bracelets? Simply let the children string the beads on the elastic any way they'd like. When they're finished, tie the two ends together with a double square knot and add a drop of super glue to give added durability. Each child will leave wearing her own unique creation.
An old-fashioned dress up party
Children love to dress up and do role playing. Why not find some vintage clothes and jewellery at a thrift store and allow each child to dress up in a way that suits her personality? Add some costume jewelry and hats for added creativity. Once the children have on their costumes, take photos for the children to take home to remember the event.
An old-fashioned tea theme party
Children like to behave like grownups. Why not let them have a grownup tea party complete with tea in elegant, flower cups, petit sandwiches and tasty scones? You might also give them a chance to dress up in old-fashioned clothing and hats before "taking tea". Again, take lots of photos.
Foreign travel party
Why not have a travel theme party where you celebrate the customs of another country? You could serve delicious foods favored by that country and talk about how children live and play in that particular area of the world. Placemats could be maps of the country being celebrated. At the end of the meal you could pay tribute to the music of the area by singing their songs. This is a great way for children to have fun and learn about another culture.
An artistic collage party
You can help children develop their art talent and creativity with this fun theme party. Give the children a variety of unique papers, magazine clippings, and other interesting paper items along with scissors and glue sticks. Let them have fun creating artistic collages. When they're finished, they can take their artwork home to proudly display in their room.
A magic theme party
Hire a local magician to come to your child's house and entertain your child and her friends with magic tricks. Serve food with magic-themed names such as "Houdini's Hamburgers". Buy inexpensive magic kits to give to the children to take home.
Host a treasure hunt
This is a perfect activity if you have a large backyard. Hide interesting little gifts and treasures throughout your yard. Let the children enjoy the challenge of finding the treasures. Allow them to keep the items they find and give a prize to the person who finds the most.
Whichever children's theme party you choose to host, make it an event the children will remember long after the party favors have been cleared away.
By knowing these four numbers and keeping them within the normal range, you'll have taken a huge step towards preventing future health problems and developing optimal health. Next time you visit your doctor, ask him what your four numbers are and what they mean for your future health. You'll be glad you did!
.
---
© Edublox


Fundamental solutions to reading disabilities —
---