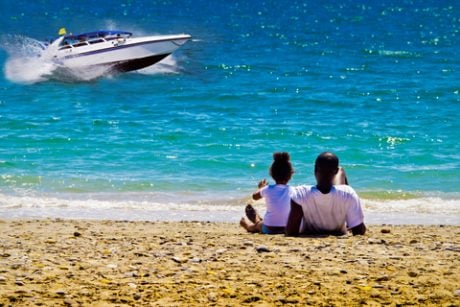 Spending time with your child is a great way to bond and you don't have to break the budget to have fun.
Leading child and adolescent development specialist Dr. Robyn Silverman believes that spending time with your child is important to her development as well as allowing the child the opportunity to learn, be heard and connect with her parents. It is important, however, to make sure to put aside uninterrupted time when you are not rushed or stressed to spend with your child. This way you both enjoy the time together and your child feels she is an important part of your life.
There are many ways for a parent to spend time with their child that doesn't involve spending a lot of money. Here are some fun ways to bond with your child:
Play board games. Children love to play games and spending an hour or two, once a week playing board games is a wonderful way to bond with your child. Games can also be a good way for children to learn important skills like counting, managing money or learning strategies.


.

Cook or bake. Children love learning new skills and helping mom or dad in the kitchen. Plan a simple recipe or bake a batch of cookies together. This is a good opportunity to do an activity together and spend time talking to each other.


.

Go to the local zoo or aquarium. Some local zoos or aquariums offer one day a month where people who live in the area are allowed free admission. This is a wonderful way to spend a few hours with your child learning about animals and nature together.


.

Visit a museum. Some museums also offer free admission to local residents one day a month. Museums are educational and fun to share with your child.


.

Get active. Spend an hour or two with your child riding bike, walking or going to the local community pool and swimming. Kids love being active and enjoy it when parents join in.
.
Go bowling. Every kid loves going bowling and it usually is an inexpensive way to spend an hour with your child. It doesn't matter how well you bowl, your child will enjoy seeing how many pins she can knock down.
.
Create something together. Do you have a special skill such as painting, woodwork or scrapbooking? Children love being involved in creating something, especially if it is a hobby their parent enjoys. Spend some time working on a project together and watch your child learn a new skill.
.
Volunteer as a family. Do you volunteer for your local church, food shelf or homeless shelter? Let your child come along to help when you volunteer. This not only teaches children to become active in the community but also lets them share in an activity that is important to you.
.
Spending time with your child helps to create a bond that will stay strong throughout their childhood and beyond. Plan to make some time each week to enjoy an activity with your child.
.
---
©

Edublox




Fundamental solutions to reading disabilities —
---
.