Copyright 2023: Edublox (Pty) Ltd. This article may not be copied, in whole or in part, without the written consent of Edublox.
---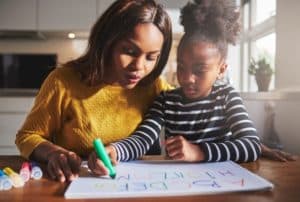 Step 3 consists of writing the letters of the alphabet.
To start the exercise, the tutor must print the pages numbered 69 to 94 in the file below.
Starting with a, the learner must fill the whole page with the same letter. If the learner manages to do this neatly enough, the tutor may, on the following page, let the learner continue with b.
Work through the whole alphabet in this way.
---
Edublox offers cognitive training and live online tutoring to students with dyslexia, dysgraphia, dyscalculia, and other learning disabilities. Our students are in the United States, Canada, Australia, and elsewhere. Book a free consultation to discuss your child's learning needs.
---

---