Tracy enrolled her daughter at Edublox because she was struggling to pass every year. Tracy dreaded parent-teacher evenings. Read the full story below.


.
---
.

.


Life before Edublox
Before I enrolled my daughter Caylin at Edublox she was struggling to pass every year. I dreaded parent-teacher evenings and we were always the ones called in to see the teacher or HoD. We had tried everything from extra classes to neurologists to occupational therapists.
We hit a low point at the end of Gr 3 when we were called in and the school wanted her to repeat the year. I knew how much this would devastate her as she really was trying so hard but just couldn't come right. We decided against letting her repeat the year but something needed to be done. This is when we started seriously looking into other options and Edublox came up.
Life after Edublox
We started Edublox after she failed the 1st term and saw results after the first couple of tests. She seemed to be more focused and homework time went much more smoothly.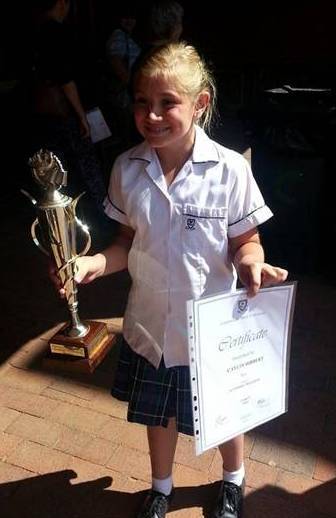 After the second term I received emails from most of her teacher saying they couldn't believe the change in Caylin. It was like she was a different child. Her work was up to date and she wasn't just passing her assignments but actually doing very well. After the second term her term average had increased by 10%. We couldn't believe it!
The biggest payoff happened at the end of the year at the school prize giving. I had no idea what prize she had won when we were invited. In the end she won the "Most improved student" award (which was the biggest trophy).
I will highly recommend Edublox to anyone experiencing issues like what we had. It completely changed our lives.
Tracy Hibbert
.
---
Summary:



.
---
Edublox Online Tutor 
offers multisensory cognitive training that enables learners to overcome reading problems and learning challenges and reach their full potential. Over the last 30+ years, the company behind the Online Tutor e-learning platform, Edublox, has helped thousands of children to read, learn and achieve through home kits and learning clinics internationally. Our programs are founded on pedagogical research and more than three decades of experience demonstrating that weak underlying cognitive skills account for the majority of learning difficulties. Specific cognitive exercises can strengthen these weaknesses leading to increased performance in reading, spelling, writing, math and learning.
---