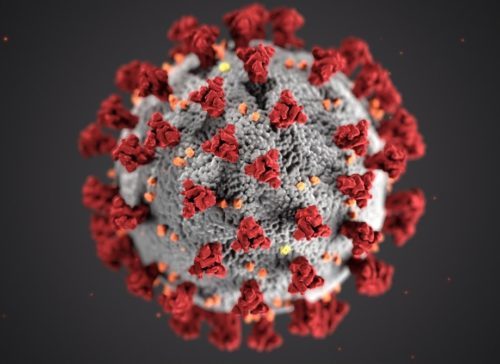 The Coronavirus pandemic has affected every aspect of life in the places that it has struck. People have lost their homes and jobs, the healthcare system has been pushed to its limits, and the Dow Jones is slowly climbing out of the hole it fell into in late March.
The world will inevitably move back toward normalcy, but it won't be quite the same. The landscape of higher education in the U.S. was forced to adapt rapidly to new circumstances when the virus started to claim American victims, and it will continue to change as time goes on. One major question is this: what will those changes bring, and what information can help us make serviceable predictions?
The situation thus far
The quarantine measures put into effect to slow the spread of the coronavirus affected most colleges in similar ways. Students were forced to leave campus, and classes were moved online. Though an MIT study has shown online learning can be as effective as in person, that doesn't mean that the traditionally face to face classes that were moved online didn't suffer from the unexpected switch. Until data concerning the average grades of college students for the 2020 spring semester is made available, though, it will be difficult to judge the degree to which the move to online classes interfered with learning.
It is certain that students, staff, and faculty alike will see some financial challenges ahead. Parents who were unable to work during the quarantine might find it impossible to assist their students with tuition for a time, and most students don't pay for college alone. With students and their families less financially stable than before the pandemic, many won't be comfortable taking on loans, and some will stop attending school in order to work.
Some staff and faculty will also be in danger of losing their jobs. In a survey conducted by the American Council on Education, 54 percent of school presidents reported already having frozen the hiring of new staff. Fifty-seven percent said they anticipate laying off staff, and 32 percent anticipate laying off faculty. 
In the same survey, presidents reported that their most pressing concern was an expected drop in enrollment for the summer and fall semesters. Lower enrollment rates are to be expected during economic downturns like the one brought about by COVID-19, but the effects could be long lasting. If the would-be students that do not attend college this year come back next year, the issue may be manageable. If they don't, it could hurt the economy by the time they would have entered the job market.
In the near future
Many universities, including NYU, which was at the center of the COVID crisis in America, have already announced that they plan to reopen for in person learning in the fall. Some, like Colorado State University, have opted for a hybrid system of online and face to face learning in order to reduce classroom density. Most will offer masks, easy access to hand sanitizer, and/or coronavirus antibody tests. Ultimately, this means that most universities will have only lost their summer sessions, even if enrollment for the fall will be reduced.
One might also expect to see tuition rates more stable than one might expect among so much economic uncertainty. Some establishments have already frozen tuition, and the University of California was the first to cancel a planned tuition increase, which would have raised the price of attendance by almost 5 percent. Other institutions have since followed suit. This might have an immediate negative effect on the national economy, and will certainly put strain on college budgets, but it's a step to ensure an affordable education is available to all, and will likely see positive results in the long run.
In the United Kingdom, where coronavirus cases are trending downward as in the U.S., universities have asked for emergency funding from the government to avoid financial failure. If American institutions make a similar request, it's hard to say whether the Trump administration would oblige. Given that over 40 percent of education funding in the U.S. comes from states, which rely heavily on income tax, it's reasonable to assume most colleges will see even less government funding than usual next year.
Down the line
It's easy enough to see that the economic impact of the coronavirus will extend into the long term. The United States economy will recover, but economic growth will likely slow or halt for some time after the pandemic ends. Colleges will feel the consequences as acutely as any other sector. Restrictions on international travel are also expected to outlast domestic anti-coronavirus measures, and will place a roadblock in the way of students coming from abroad, who account for a significant portion of some universities' tuition income.
More long-lasting than the economic influence of the coronavirus, though, will be its cultural influence. Given that most universities spent a month operating exclusively online, it wouldn't be surprising to see an uptick in the number of online classes on offer in the future, as well as an improvement in their quality. To return to in person classes without any changes from before the pandemic would be a waste of the resources that universities used to adapt their curricula to digital environments. It's hard to say how exactly those new techniques will be used going forward, but even harder to believe they'll simply be cast aside. Perhaps they will be used to improve the preexisting online elements that are used in college classes.
It's also possible that students who tried online learning for the first time during the quarantine will choose to continue online rather than returning to a physical campus. For those unsure if they will be able to pay in person tuition, this may become an especially appealing option.
Lastly, one might hope to see more rigorous precautions taken against disease outbreaks in the future, in universities and in the nation as a whole. Whether students will wash their hands more often during the next few years is anyone's guess, but it seems likely that university policies on sanitization, classroom density, and disease tracking, will change.
.
---
.
References:
MIT Study: irrodl.org/index.php/irrodl/article/view/1902/3009
"Most students don't pay for college alone." theladders.com/career-advice/college-students-working-tuition-survey
ACE Survey: acenet.edu/Research-Insights/Pages/Senior-Leaders/College-and-University-Presidents-Respond-to-COVID-19-April-2020.aspx
"The University of California was the first to cancel a planned tuition increase." regents.universityofcalifornia.edu/regmeet/mar20/b3.pdf
"Universities have asked for emergency funding from the government." bbc.com/news/education-52237664
 "Over 40 percent of education funding in the U.S. comes from states." learningpolicyinstitute.org/blog/covid-19-and-school-funding-what-expect-and-what-you-can-do