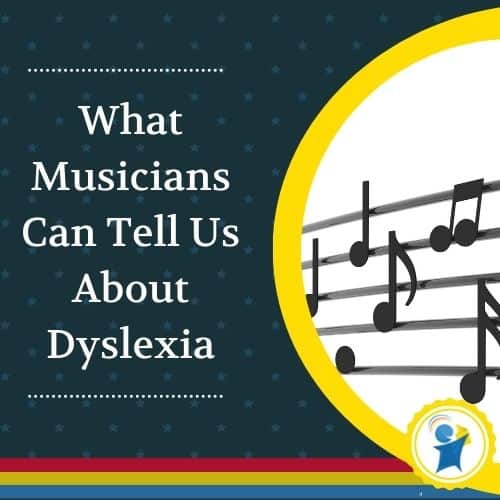 Dyslexia is associated with difficulty in reading and spelling and sometimes handwriting. Having difficulty reading often leads to poor academic achievement and may also result in low self-esteem or lack of self-confidence.
New research on dyslexia supports the hypothesis that dyslexia is caused by auditory-related deficits. Researchers studied 52 musicians, including 24 who are dyslexic and 28 who are not dyslexic, and compared the performance of the two groups in a variety of auditory tests.
The researchers, led by psychologist Merav Ahissar, tested 52 musicians on basic auditory perception (such as their ability to tell similar tones or similar time intervals apart) as well as auditory perception related specifically to music (distinguishing different rhythms or melody) or language (like the ability to discriminate words from similar-sounding non-words they heard). They also gave the musicians memory tests and tested their reading speed and accuracy.
What did they find? On most tests of auditory perception, the dyslexic musicians scored as well as their nondyslexic counterparts, and better than the general population. Where they performed much worse was on tests of auditory working memory, including memory for rhythm, melody and speech sounds. Moreover, these abilities were intercorrelated, and highly correlated with their reading accuracy, which means that the dyslexic musicians with the poorest working memory tended to have the lowest reading accuracy. Those with better working memory tended to be more accurate.
Writing in the February issue of the journal Neuropsychologia, Ahissar and her team suggest that auditory working memory might be a bottleneck for the performance of people with dyslexia. If so, that might shift more of researchers' attention to memory-related brain regions in addition to the auditory areas that have gotten most of the attention in dyslexia research.
..
---

---