Most dysgraphia success stories in the press are of famous people who have been successful despite dysgraphia. Our students aren't renowned. They are ordinary people who have overcome or are in the process of overcoming dysgraphia symptoms like severe spelling and handwriting difficulties.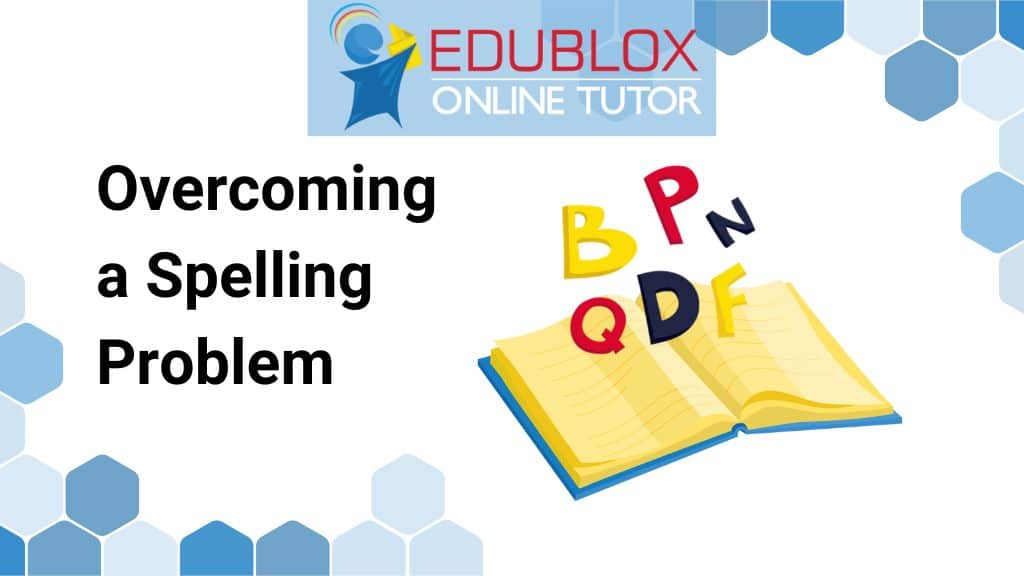 Overcoming a Spelling Problem
A mother in New Mexico shares her daughter's story of overcoming a spelling problem after doing Edublox for six months: I feel as if part of my daughter's mind was trapped, and Edublox set her free.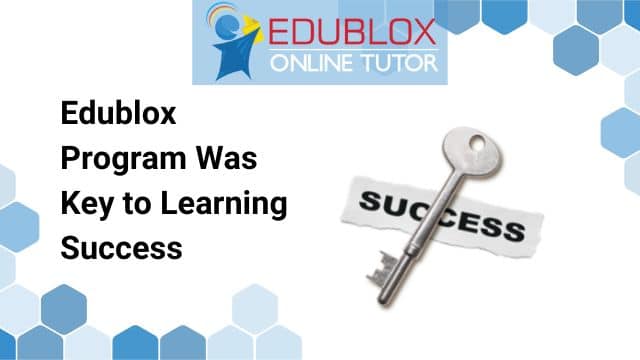 Edublox Program Was Key to Learning Success
Adam from the US did Edublox while stationed in Kuwait. His mother, Sherri Brow­ning, reported on his progress: His handwriting used to be very difficult to read. Now, when he writes, the letters are smaller, more uniform in size and are legible enough for anyone to read…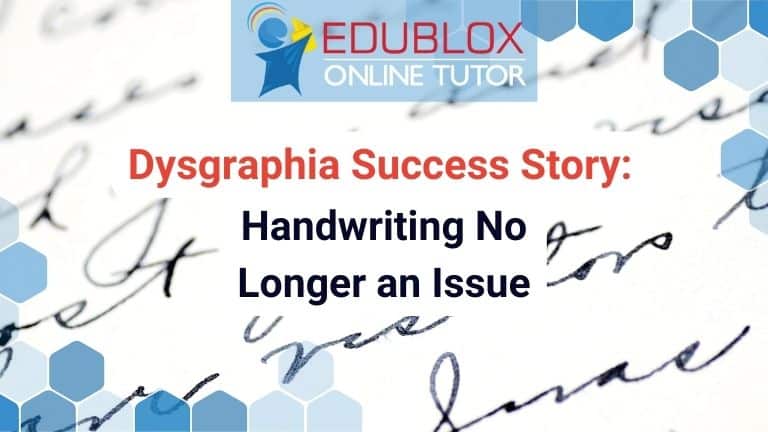 Dysgraphia Success Story: Handwriting No Longer an Issue
Jennifer Gilliland shares her son's success in handwriting after doing Edublox for thirty hours: I have been following the Dysgraphia Program from Edublox and we are thirty (30) hours into the program.
Days of Fighting to Do Homework Are Over
Kenny has learned that reading can be enjoyed and how to enjoy it. His ability to spell now is stunning everybody; his ability to decipher words is phenomenal. His mom shares his story.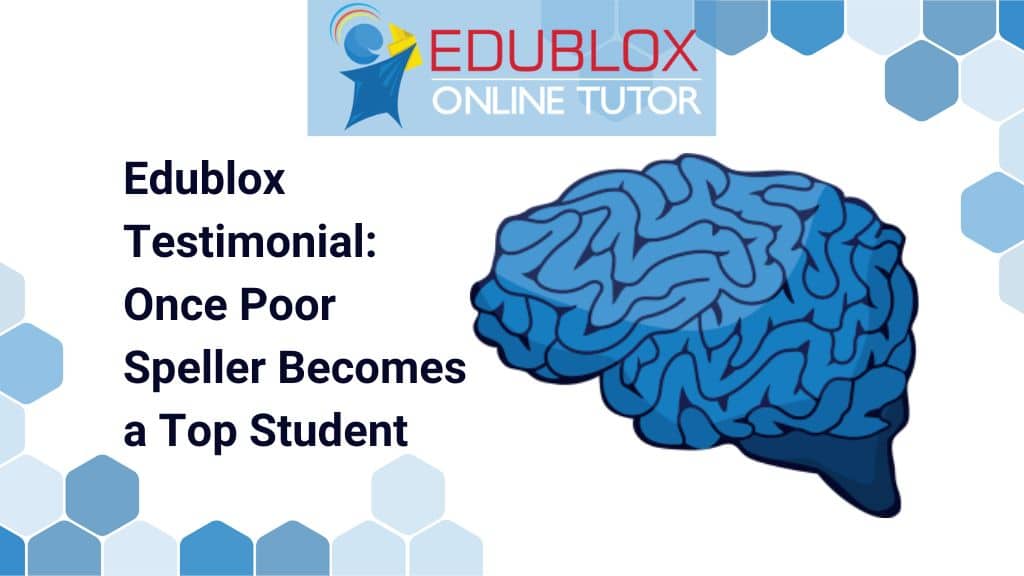 Once Poor Speller Becomes a Top Student
Efstratia Agiakatsika in Greece shares her son's success: My son John, at the end of his primary school, had a learning problem and found it very difficult to study. He could not spell or write long essays. The headmaster of the school called me in and told me…
Edublox is an educational method that integrates cognitive training, reading or math tutoring, and solid learning principles. Edublox assists students to become life-long learners and empowers them to realize their highest educational goals. While Edublox is not a quick fix, its use can permanently alleviate the symptoms of learning disabilities like dyslexia and dysgraphia. Read more dysgraphia success stories here.